Local Attractions
We are fortunate to be very close to many attractions which can be combined with a trip to The Abbey Inn!
Darley Park
Darley Park is a large, picturesque and popular park situated within a walking distance of the city centre. It's located on the River Derwent at
the gateway to the World Heritage Site. It is popular with visitors from across the County and is a peaceful place to escape city life. It hosts many events throughout the year, including the classical Darley Park Concert.
We are just a short walk away from one of the car parks for Darley Park so why not pop in for something to eat after you visit the Park?
Derby Rugby Club
The Rugby Club is just a short 5 minute walk from The Abbey Inn and with games on every weekend why not go and cheer your favourite team along, or even get involved yourself!
World Heritage Site - Mills and Weir
Just outside our Front Door is access to a small part of the World Heritage Site that is Derwent Valley Mills. Many of the original Mill buildings still remain and are an interesting site to visit and wonder what life was like working there back in the day. A bridge crosses the Derwent just 100 yards from The Abbey Inn and there is seating available to watch the ducks float down the river.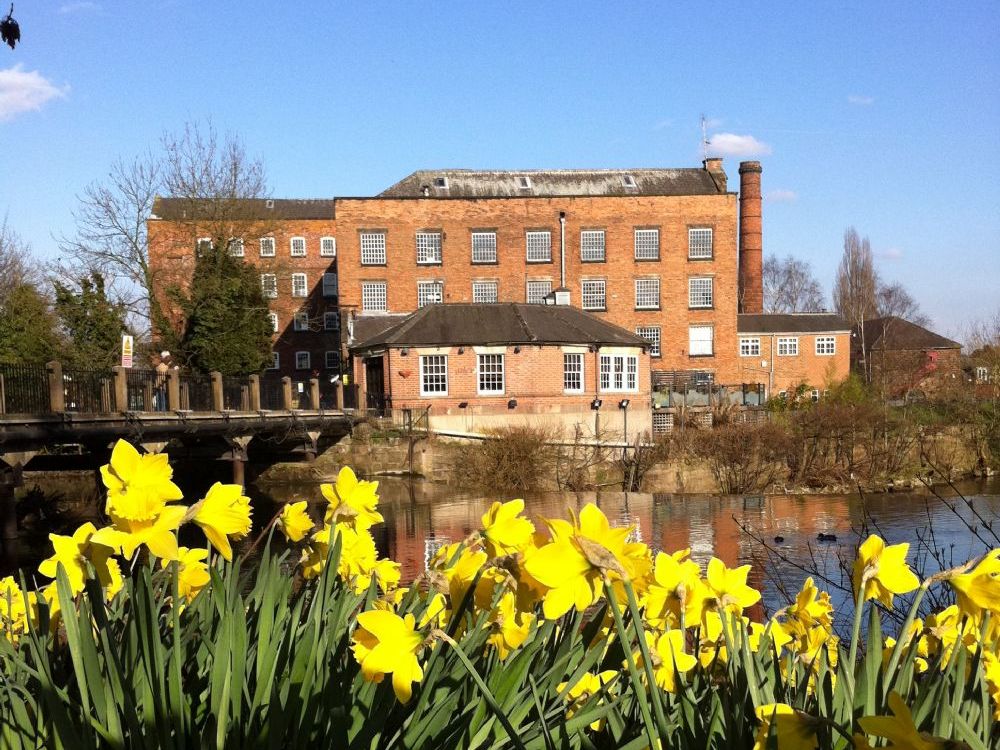 The Abbey Inn
Darley Street, Darley Abbey, Derby, DE22 1DX
01332 558297
© The Abbey Inn 2015. Site designed & maintained by
MyOnlinePub.co.uk